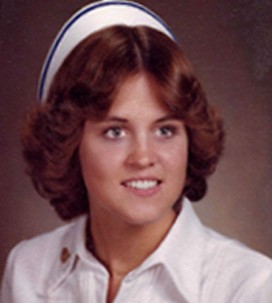 Jami Dobson founded Dobson Healthcare Services, Inc. in 1988 as a result of a need she identified for individuals who required a high level of care in their homes. Prior to starting Dobson Healthcare, Jami worked in the Lansing area as a hospital nurse. On the weekends she worked for a national home healthcare company. Jami found her time working as a home healthcare nurse to be very rewarding; she enjoyed working one-on-one with clients outside of the hospital setting and the responsibility for their care.

In 1988 one of her home care clients was a teenage quadriplegic who, over the course of his care, became ventilator dependent. Unfortunately, the home healthcare agency Jami was working for informed her that they would no longer be able to provide care for the teen. As a result of this decision, Jami's young client would be placed in a nursing home until his insurance was able to locate a facility that accepted vent patients.

Jami was devastated that a teenager, already dealing with a life-changing injury, would now have to lose the little independence he had left. To make matters worse, nursing homes that cared for clients with such complicated needs were few and far between. As the care manager for this young client searched for a nursing facility that would accept him, it quickly became evident that he would have to be moved far from his home and family.

After relentless research and meetings with a myriad of physicians, nurses, and insurance case manage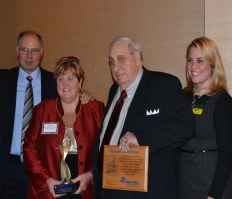 rs, Jami created a home care plan that would enable this young man to stay in his own home. The best Jami could ask for was the approval of a trial basis for this type of care. Thankfully, she received the approval and with the assistance of many wonderful healthcare providers Jami quickly found herself responsible for coordinating and overseeing the home care needs for Dobson's very first patient.

Very few independently and locally owned home care agencies remain in business after 28 years. Since 1988, Dobson Healthcare Services, Inc. has been fortunate enough to continuously serve the State of Michigan beginning with caring for the young teenager. As the initial RN investor, Jami Dobson is still actively involved in the daily operations of Dobson Healthcare Services, Inc. She takes great pride in Dobson's growth. What started as a very small East Lansing office, servicing only Ingham County, has become a healthcare family servicing over 45 counties in the State of Michigan with clients ranging from premature infants to 102 year old grandparents.

We are so incredibly blessed to continue to provide care to our clients throughout Michigan daily with the same core values that we stared with in 1988. From one small regional office in the start, with a handful of employees, we have grown into an organization with over 200 employees, many wonderful clients, and a statewide community support network with countless members. I will forever be thankful to the family who helped me realize my passion for keeping people home. They continue to be my inspiration for Dobson's vision to provide Continuity of Care to our clients.