Individuals with Spinal Cord Injuries
Traumatic Brain Injury Survivors
Individuals Requiring Infusion Therapy
Ventillator/Trache Dependents
Terminally Ill
Veterans
Individuals Requiring Wound Care
All Ages, Pediatric to Geriatric
And More!
This content is protected. Please enter the password to access it.

Corporate

Care Coordination Team

Finance Team

Human Resources Team

Marketing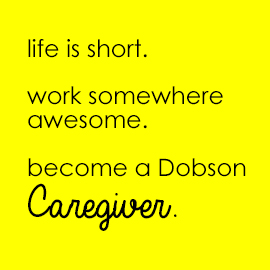 Use our online application to become a part of the Dobson Healthcare Family and help make independence possible for our clients.